Shopping Cart
Your Cart is Empty
There was an error with PayPal
Click here to try again
Thank you for your business!
You should be receiving an order confirmation from Paypal shortly.
Exit Shopping Cart
Effective March 4, 2013, certain individuals who are in the process of becoming lawful U.S. permanent residents will be able to apply and be approved for waivers before departing the United States to attend their interviews. This means that the time spent outside of the United States will be greatly reduced. To be eligible for the new I-601A provisional waiver, the applicant must be an immediate relative of a U.S. citizen, inadmissible only on account of unlawful presence, and demonstrate the denial of the waiver would result in extreme hardship to his or her U.S. citizen spouse or parent.
Call and set up a consultation today to find out if you are eligible for this new process.
After recent discussion and debate surrounding the need for immigration reform, some people are predicting that Washington lawmakers will soon take action on the issue. The goal of immigration reform is to create an easier and quicker path to citizenship and to provide more stability for immigrants in the United States. Click the link below to read the full article about the possibilities of reform in the near future.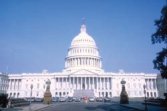 The Applicants who submitted Deferred Action applications early are already seeing the wonderful benefits of this program. We have submitted numerous Deferred Action applications on behalf of deserving young people and want to help you too! Schedule an appointment to meet with one of our experienced attorneys and let us help you follow your DREAM too!
Read the full story here: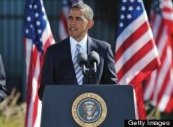 /